It's time for a change… elections to fill the Royal Borough's 41 seats across 19 wards Thursday 2 May 2019… vote for Independent Candidates… thank you.
This website is shifting focus for the next few months as the local population starts pondering who to vote for in the local elections at the start of May.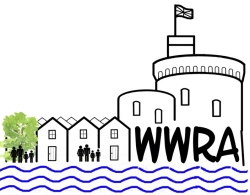 After being asked and actively encouraged by councillors from all sides to stand in the 2019 RBWM elections, following much deliberation, I decided that I would stand and be counted as an Independent Candidate under the West Windsor Residents Association banner. This option allows me my independence while being associated with an organisation that has successfully supported Independent Candidates within the West Windsor area for many years.
You can follow my social media channels:
My website: https://ilovewindsor.co.uk/
Facebook: https://www.facebook.com/groups/lovewindsor/
Youtube: https://www.youtube.com/user/windsordaily/videos
Twitter handle: https://twitter.com/RBWMelections
WWRA website: https://www.wwra.org.uk
If you are standing then tweet me @RBWMelections and I'll follow you… if you say something jolly interesting we'll share it via our social media channels… and am also happy to list your intent to stand for election below…
Thank you.
Jon Davey